1. Packages
2. When
3. Extras
4. Details
5. Payment
Parties must be booked at least a week in advance. E-mail for last minute celebrations. ONLY the party deposit may be paid on-line. The party balance is paid at the gym, during the party, by debit only.
Extra Large Ball Party Weekends (Fri. -Saturday): $700.00 for up to 50 people
Friday – Sunday: $700 + tax
An Extra Large Ball Party Includes:
• Up to 50 People Max (Any mix of kids and adults)
• $10 each extra person (up to 60 people)
• 3 hour party
• Private Large Party Room
• Shared Gym Space
• Shared Party Host to help welcome guests and clean
• Coffee and Tea
• On-Line Party Invitations
• Two FREE Return Gym Gift Cards
• $200 deposit needed to book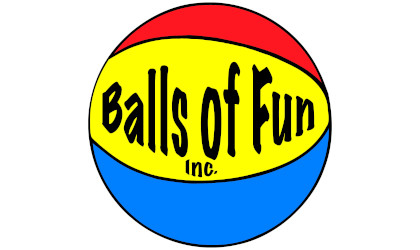 For parties larger than 200 people, please e-mail ballsoffunparties@gmail.com. We can host up to 250 people.